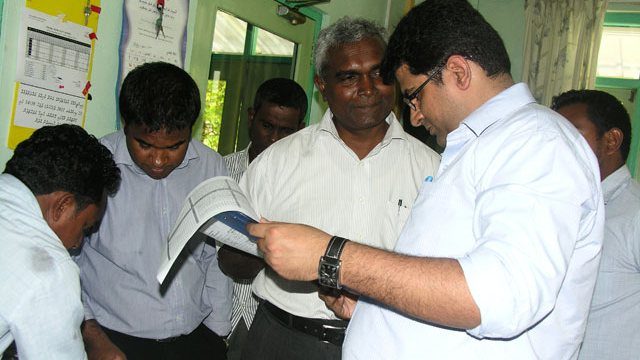 A team consisting of consultants appointed by World Bank and officials from Maldives Energy Authority visited Male' Atoll Gulhi and Guraidhoo yesterday to survey their power system. The survey was part of the work being carried out to develop regulatory framework of the energy sector.
The survey involved, collecting information about power generation and distribution systems of those two islands. Furthermore, the team collected data concerning electricity demand of the two islands.
In addition to the power systems of Gulhi and Guraidhoo, the team had studied the power system of Male'.
The purpose of studying the power systems is to consider the differences exist among the power systems, so as to produce a regulatory framework most appropriate for the energy sector of Maldives.