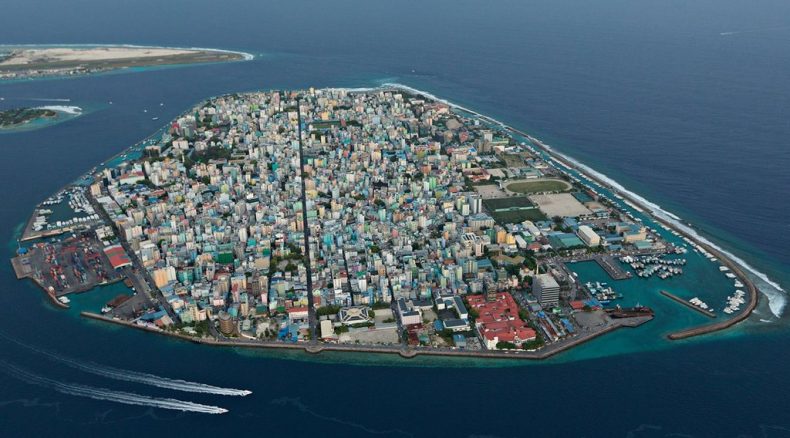 Because of the increasing number of requests being received for the approval of installing generator sets to power buildings in Malé, the Maldives Energy Authority (MEA) is seeking ways to better regulate the standby power systems.
In this effect, MEA held a meeting today to discuss the issues which need to be addressed when issuing such approvals.
In addition to officials from MEA, officials from the Ministry of Housing and Infrastructure, Ministry of Defense and National Security, State Electric Company Limited, Environmental Protection Agency and some members of the Malé City Council participated in the discussion.
The participants discussed about environmental and safety issues arising from running generator sets at buildings in this congested city. They especially raised their concerns over the impact of permitting increasing number of individual generator sets to be installed at large buildings in Male' to cater for 100% of their demand load.
Malé City Council pointed out the need for the uninterrupted power to maintain increased number of cold storage facilities operated in Malé.
STELCO, depending on the type of building, accepts some consumers' need to install generator sets to power their buildings. However, they raised concern over the issue of continuous running of these generator sets and insisted that the approval should only be issued to operate generator sets at building in Male' in events of STELCO power interruptions. STELCO assured that the power interruptions, which had occurred in the past, would not continue as STELCO had increased its generation capacity to cater for the current power demand of Malé.
While coming to the conclusion that MEA should consider the requests for installation of backup generator sets to power buildings in Malé, the participants pointed out the importance of allowing them to operate within the boundary of a set environmental and safety standard.
MEA said that it will take into account the issues raised by the participants when drafting a regulation on standby power systems.